Event Spotlight: Rainbow City provides a safe harbor for LGBTQIA+ with music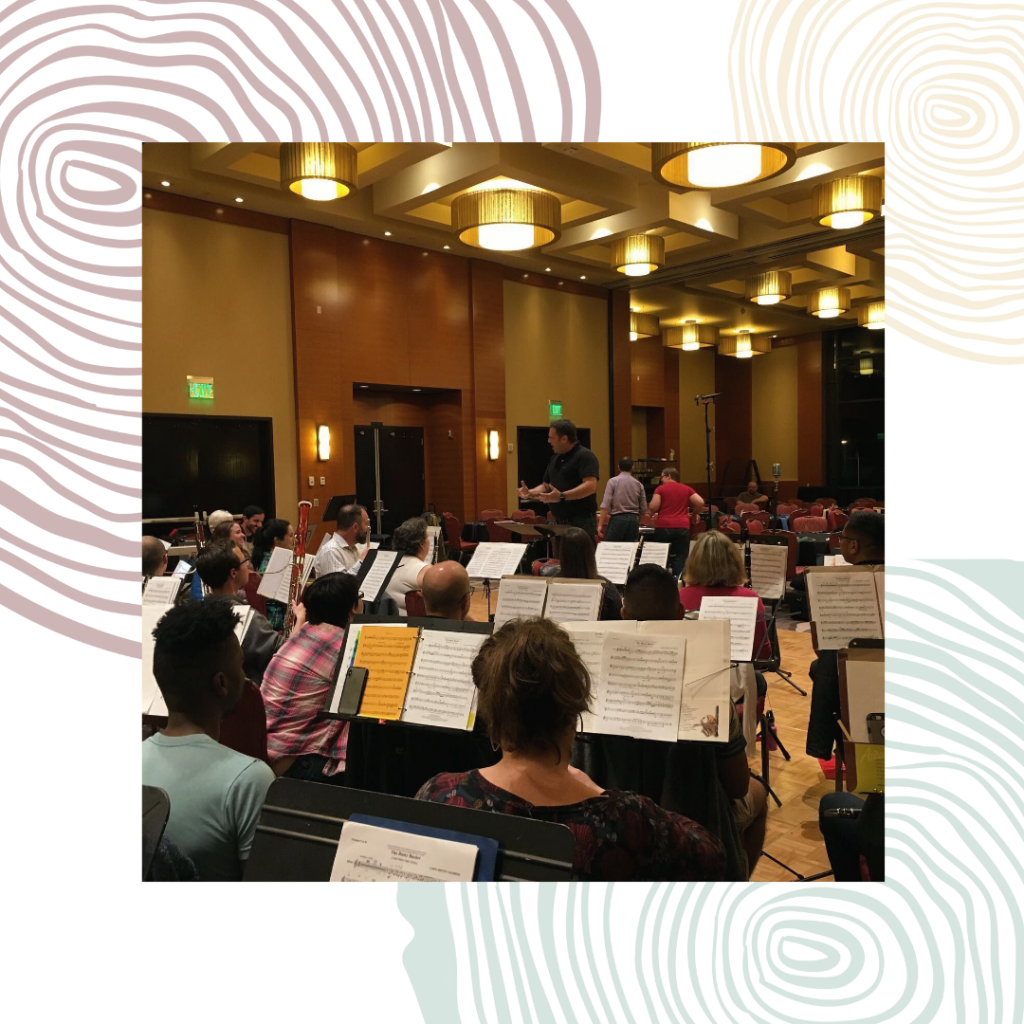 How music is building a community of safety and inclusivity
Where do good music, scholarships, and supporting the LGBTQIA+ community come together? The answer is Rainbow City Performing Arts. As we celebrate Pride, we want to shine a spotlight on one of our favorite LGBTQIA+ partners who have been making a tremendous impact in the Seattle community.
Rainbow City Performing Arts is an organization that creates a safe and inclusive space for its members, fostering mentorship and providing support during both the joyful and challenging moments of their lives. Through the power of music, they bring love, fun, and a sense of belonging to the community.
Creating a safe space for musical expression.
Rainbow City Performing Arts is dedicated to creating a diverse and inclusive environment for musical expression. Their mission is to promote the equity and visibility of people in the LGBTQIA+ community through their performance ensembles. By providing a platform for individuals and allies to showcase their talents, Rainbow City not only celebrates the unique identities and experiences within the community but also amplifies their voices.
A rich history of inclusion.
Founded in 1998 as Rainbow City Band, this organization has grown and evolved over the years, adding new ensembles and expanding its reach. It all began with a vision to provide a safe and accepting place for LGBTQIA+ musicians to participate in Seattle's vibrant music scene. Since then, Rainbow City has become a year-round community music group, offering opportunities for individuals to strengthen their musical skills while fostering a sense of community and belonging.
Supporting the LGBTQIA+ community.
Rainbow City Performing Arts goes beyond just creating exceptional music. They also serve as a source of support and mentorship for their members. In a world where LGBTQ+ individuals may face unique challenges, Rainbow City stands as a pillar of strength, providing guidance and camaraderie. Their commitment to creating a safe harbor for their members, especially during difficult times, is truly commendable.
Amplifying our community.
At Live Oak AV, we take great pride in being an integral part of our community and supporting organizations that make a positive impact. One event that holds a special place in our hearts is the annual March Fo(u)rth event hosted by Rainbow City Performing Arts and emceed by Brian Calvert. As the trusted AV specialists for this incredible fundraiser gala, we have the privilege of working alongside Rainbow City to bring their vision to life.
The March Fo(u)rth Event is not just an ordinary gala; it's a celebration of love, acceptance, and the power of music. It serves as a crucial fundraiser to support Rainbow City Performing Arts in its mission to provide a safe and inclusive space for LGBTQIA+ musicians and allies to express themselves through the joy of music. As the AV specialists for this event, we play a vital role in ensuring that every note, every speech, and every performance resonates with the audience, creating an unforgettable experience.
Our partnership with Rainbow City Performing Arts during the March Fo(u)rth Event allows us to showcase our expertise and passion for delivering exceptional audio and visual experiences. From setting up state-of-the-art sound systems to designing beautiful lighting arrangements, we strive to create an immersive atmosphere that reflects the spirit and energy of the event.
The March Fo(u)rth Event is more than just a fundraiser; it's a celebration of the LGBTQIA+ community, a moment to honor the journey of Rainbow City Performing Arts, and a testament to the power of unity. We are honored to be a part of this event that not only raises crucial funds but also amplifies the voices and talents ofLGBTQIA+ musicians and performers.
Experience the joy of Rainbow City.
We invite you to check out Rainbow City Performing Arts and attend one of their upcoming events. Witness the power of music as it brings people together and celebrates diversity. Whether you're a music enthusiast, a supporter of the arts, or simply looking for an inclusive and welcoming space, Rainbow City offers an experience that will leave you inspired and uplifted.
As we celebrate Pride, let us recognize the remarkable work of Rainbow City Performing Arts in creating a safe and empowering environment for LGBTQIA+ individuals and allies. Their commitment to music, mentorship, and supporting the community is truly commendable.  
Join us in celebrating the power of music and the strength of LGBTQIA+ voices as we come together to create a more inclusive and vibrant world.