Our Work-or-School-From-Home Tech Guide: Webcams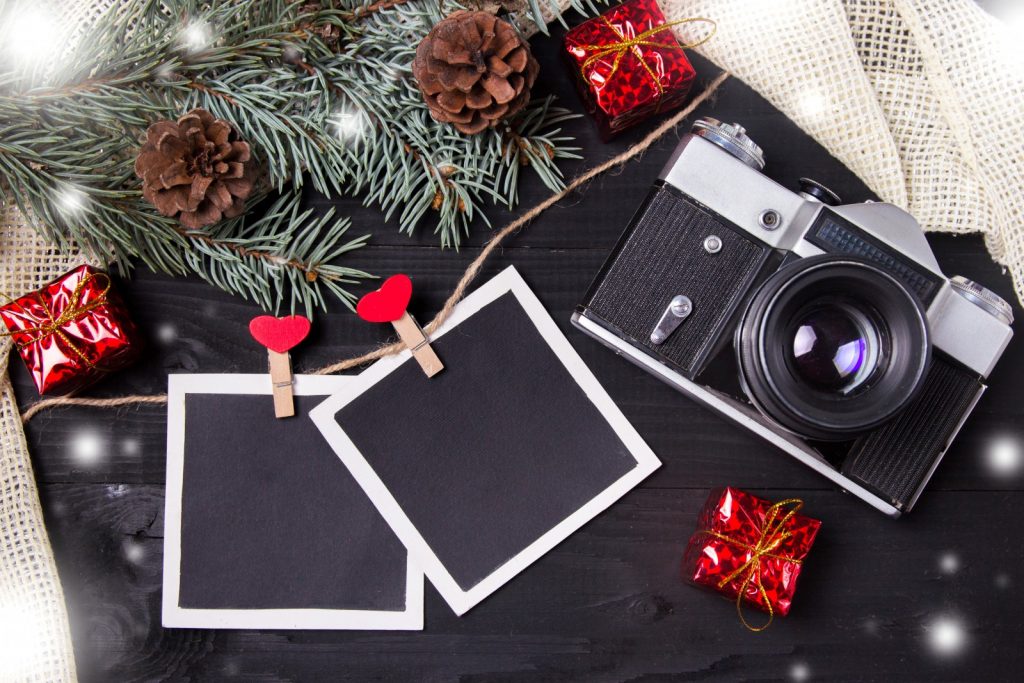 Next in our tech series and gift guides designed to improve your work-from-home environment, we tackle the topic of webcams!  As we've all experienced, it can be very distracting in a virtual meeting if an attendee's camera is glitchy and pixelated.  Improve your virtual experience by adding a USB camera to your work or school setup.  Note that, while some of the webcams listed below also include microphone features, the sound quality may not be very good.  Check out our guide on microphones for tips on improving your audio quality.
Everyday Workhorse:  If you're looking for a good all-around USB webcam, consider the Antzz HD Camera ($40) or the Logitech Fold-n-Go Webcam ($59).  Both of these webcams have rotating heads, the ability to clip on your monitor, or can connect to a tripod.  The Logitech Fold-n-Go also includes an autofocus feature.
Extra Features – Auto Focus and Lens Covers:  Webcams with these features add a little flexibility to your home setup. NexiGo's 2021 AutoFocus 1080p Webcam ($55) has both the autofocus feature and the sliding lens cover.  At a slightly higher price, Logitech offers these features in its C922x Pro Stream webcam ($119).
Studio or Live Streaming Quality:  If you're buying for your AV or IT enthusiast or need to purchase a camera for a studio or conference room, PTZ and 360-degree cameras are top of the line.  Short for "Point, Tilt, Zoom," PTZ cameras can be installed on a wall or ceiling and can be connected to your computer or network via ethernet camera allowing you to control them remotely.  While they may look like a Bluetooth speaker, 360-degree cameras use software to scan the room and compile a 360-degree image of all participants.  PTZ Optics is a leader in PTZ cameras while Owl Labs is the front runner for 360-degree cameras.  Prices range from $300 – $3,000 depending on features.
Tech Tip:  The trick to avoiding the dreaded "Downward-Double-Chin View" is to ensure the lens of your camera is at the same height as your eyes.  If you are using a webcam with a laptop, consider using a tripod stand with your camera so you can adjust the height.  A classic style includes the AmazonBasics Lightweight Mini Tripod ($10) or you can purchase one with flexible feet like the Flexible Webcam Stand ($10).  If desk space is an issue, Pipishell makes this cool Flexible Desk Mount ($25) that clamps to the edge of a desk or table.  If you're looking for a solid base option, check out InnoGear's Webcam Stand ($22).
In solving this issue from another angle, consider raising your laptop up so that the webcam lens is even with your eyes using a laptop stand like the Boyata Laptop Holder ($39) or the Lamicall Notebook Holder ($49), both of which have adjustable height features.  In a pinch, set your laptop on a pile of books!
We hope this information helps improve your work-or-school-from-home environment.  If you would like a personalized, in-depth consultation for an office environment, religious services, or virtual event, please contact us at (206) 548-9822 or orders@liveoakav.com.
(Note: We are members of Amazon's Affiliate Program and receive a small commission when you use the links below.  This does not affect your price.)