How Southwest Youth & Family Services Held a Record-Breaking Fundraiser, Virtually
We know nonprofits rely heavily on donations for their continued impact on our community. That's why creating successful events in the increasingly virtual world that we live in is crucial—and we're here to help. 
Live Oak AV Case Study
Client: Southwest Youth & Family Services (SWYFS)
Goal: $150,000
Raised: $185,000
SWYFS is a vital component of the community providing everything from behavioral health and education to family advocacy and youth development for Southwest King County, Washington. This fall, they approached Live Oak AV to help plan their annual fundraiser which, for the first time, had to be held virtually. 
We helped plan the entire event with SWYFS, going through media formats, scripting, fundraising thermometer appearance, and presentations, because we know it's a lot to coordinate—especially if it's your first time taking a live event online. We checked in every 10 days as plans progressed. 
Take a peek into the elements that helped make this event successful. 
Pre-Show 
Pre-show footage is important to set expectations (and excitement!) for viewers. Beyond silent auction items, sharing tactical information like how to register for an account to bid and donate was important for the SWYFS. 
Transition to Pre-recorded Video 
Professional, smooth transitions are important to the flow of any event, but especially for a nonprofit fundraiser. We ran through pre-recorded video ahead of the live event with SWYFS to ensure the look and feel lining up exactly as they'd envisioned.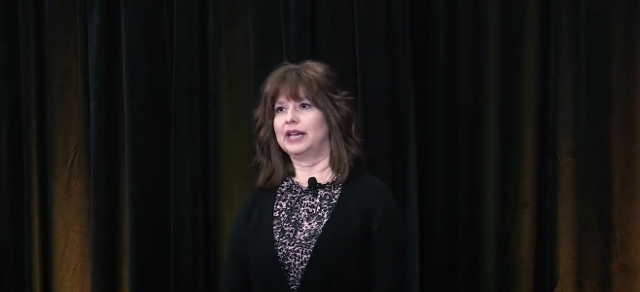 Transition to Thank You Slides
Thanking community partners is key; transitioning between live video to full-screen slides is an integral part of any presentation that needs to be executed seamlessly. 
Transition to Pre-recorded Video Presentation 
To highlight your beneficiaries, pre-recorded videos can be shared throughout a fundraising event. For SWYFS, a student read poetry for the gala.
Multiple Elements On Screen 
Providing a view for donors to see the impact that's being made is easily achieved with a multi-leveled approach. 
This shot (seen below) has four elements: 
Background 

PowerPoint Slide Showing Giving Levels

Fundraising Thermometer

Live Camera Feed
Here's what SWYFS had to say: 
"For 2020, we had a record-breaking gala year, surpassing both year over year and budgeted goals for an all-time SWYFS gala high of $185,000… thanks again for being such an important partner in this success as we transitioned to a virtual event platform… we were in great hands with the Live Oak AV team." – Jim Laugen, Development Director, Southwest Youth & Family Services (SWYFS) 
Watch their recorded broadcast on YouTube. 
We'd love to help. 
Are you planning your upcoming virtual fundraiser? Bring us in early so we're sure to amplify your vision and bring in donations—so you can keep making the world a better place. Contact us.